You are entering the Website of Kate and Terry.
We travel in a 2005 30 foot Twin Bed Lazy Daze which we have named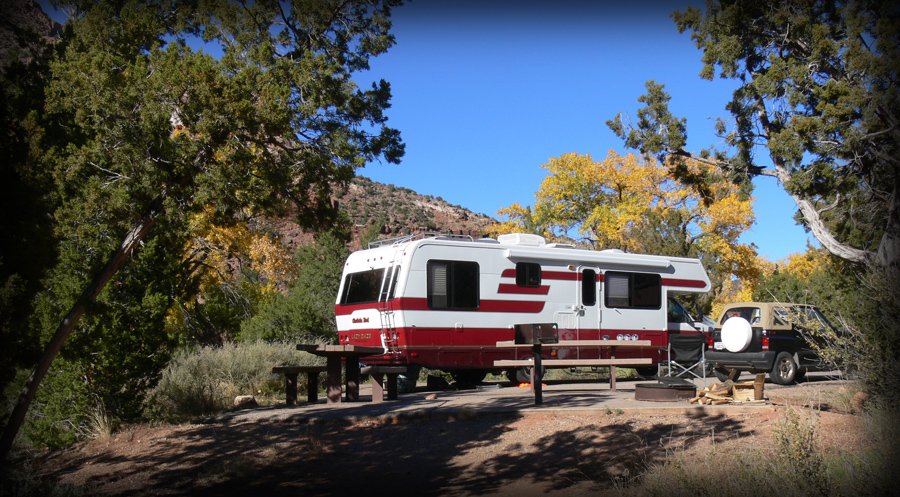 CHANGES, CHANGES, CHANGES
While I plan on continuing to post to this site, I have decided to make a few changes. I have started a blog, which can be found here . I will still be posting information on the rig on this site, as well as larger photos, and information that I feel should be shared. So please keep looking at this site for information about traveling in a motorhome (particularly a Lazy Daze). But if you want to know what we're up to on a day to day basis, you can follow our travels here .
To access the different areas, click on the links below
Want to see our present location? Click Here!