<

July 6, 2006 Keyhole SP, Wyoming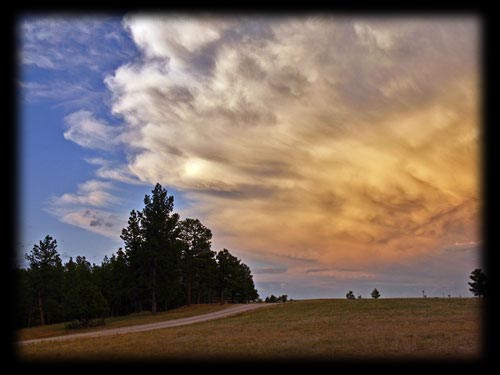 We arrived at Keyhole State Park, near Moorcroft, Wyoming on July 6. We picked this park for several reasons, the main one being that our friend Andy (who we often travel with) is trying to meet up with a friend with whom he has been corresponding for several years.
Our other reason for picking this park is that it is a scant 20 miles from Devil's Tower, a spot I have wanted to visit for years.
After pulling in, we went to the Rangers Station and purchased a Wyoming State Park Camping/Visitor Pass. We first purchased a State Camping Pass in New Mexico and have decided to check them out wherever we go, as we feel they're a great deal.
Here in Wyoming, our Camping Pass was $60.00 and our Day Use Pass an additional $40.00, with a surcharge of $10.00 for our Tracker. Camping in Wyoming is $12.00 a night, so we feel this will more than pay for itself in less than two weeks.
We asked the Rangers what Campgrounds would be less crowded and they suggested either Homestead or Cottonwood. They were sure that out of the eight campgrounds at Keyhole, these would be the least used since they didn't provide either access to the water or have views of the dam.
So while Terry and Andy were filling up with water, I took off in the Tracker to scout campgrounds. My first stop was Homestead, which had 3 loops. The first two were pretty but nothing special. Then at the third loop, I found a pair of spots with views of the water and beautiful red rock canyons. As I went back to get the rigs, I spotted a deer casually grazing in the meadow and knew we had found our spot. We were treated to a spectacular cloud formation in the meadow followed by a stunning sunset out the back of the rig.
As I will say over and over again, Life is good.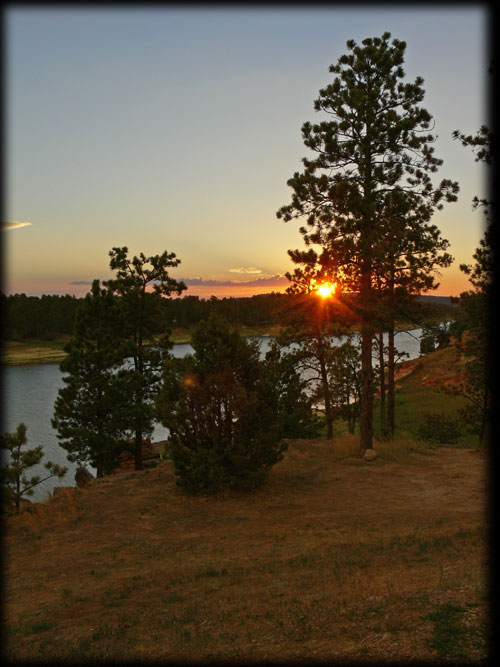 This Website was created on a Mac by Kate Klein